Our Firm
Our firm is organized as a collaborative ensemble of nine individual practitioners who are closely associated.  What this means to you is that each financial advisor owns his own business and can serve you as he sees fit.  We believe this is a better business model since it allows the client and advisor to work together without the outside influence of production quotas, product constraints or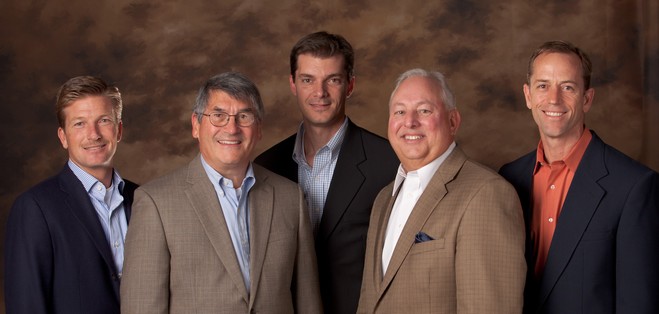 other hidden agendas typical of the wirehouse world and general agency systems. 
We chose to work with an independent broker dealer  which produces no products.   With no preset agenda to cloud our judgment of what our clients really need or want, we are free to discover what motivates you and truly help.  Yet we have access to the full range of products and services to serve you, and we can work with complete independence.
In spite of this independence, we know that no advisor is an island.  So we deliberately chose a collaborative effort to gain the benefit of each advisor's experiences and support.  With nearly 200 years of combined experience and different approaches to our business focus we support one another with experience and expertise. 
What does this mean to you?  You can be served by an enthusiastic advisor whose sole focus is to hear and respond to whatever is on your mind.  Our advisors have the freedom to serve your unique needs without conflicts of interest.