Our Services
 Financial Planning -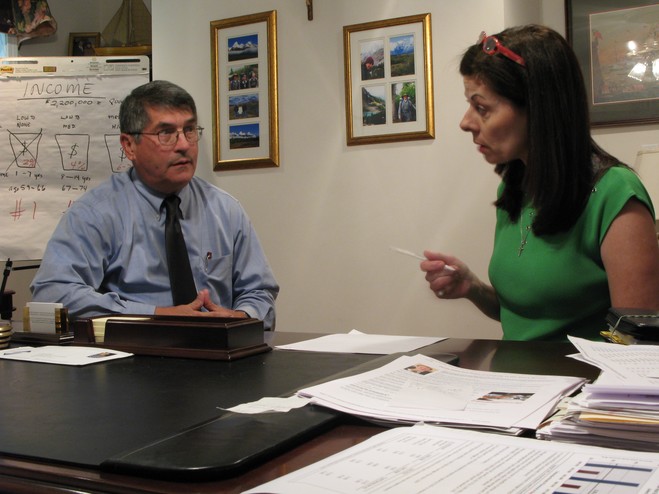 Comprehensive financial planning is the focus of our services to our clients.  As holistic planners we are driven by processes, not products and stay focused on the big picture.  Our planning begins with a good inventory of assets, liabilities, cash flow.  The heart of the plan will be driven by your priorities, intentions and planned use of your money so we spend time trying to fully understand these goals. 
The result of our work together should be a clear vision of your success plan and a series of steps that will take you there.  Every step in the process is fully transparent so that you understand what you are doing and why.  All fees are fully disclosed before you implement your plan.
Protection Analysis - No financial plan is complete without a complete analysis of what can go wrong.  Death, disability, lawsuits, long term health decline, improperly drawn wills and other problems can disrupt, or even destroy,  the strongest plans.  We make sure you have minimized these potential disruptions by a careful review of your protection strategies.  We incorporate the ongoing coordination of protection strategies in future reviews. 
Portfolio Management - With your input, we will construct a portfolio which is designed to accomodate your risk tolerance, income preferences, tax concerns and desire for growth.  Legacy issues are reviewed in accounts which have beneficiary options.  We are highly sensitive to the fact that there is significant risk in the stock market and will discuss ways to manage that risk. 
Business Services - Our business planning process examines developing an exit strategy for business owners, evaluating key employees for retention, employee benefits and retirement planning as well as other concerns unique to running a business.
Estate Planning  - There is satisfaction in knowing your estate won't be unnecessarily taxed or that your property will not be passed to an unintended recipient.  Proper planning can insure this happens.